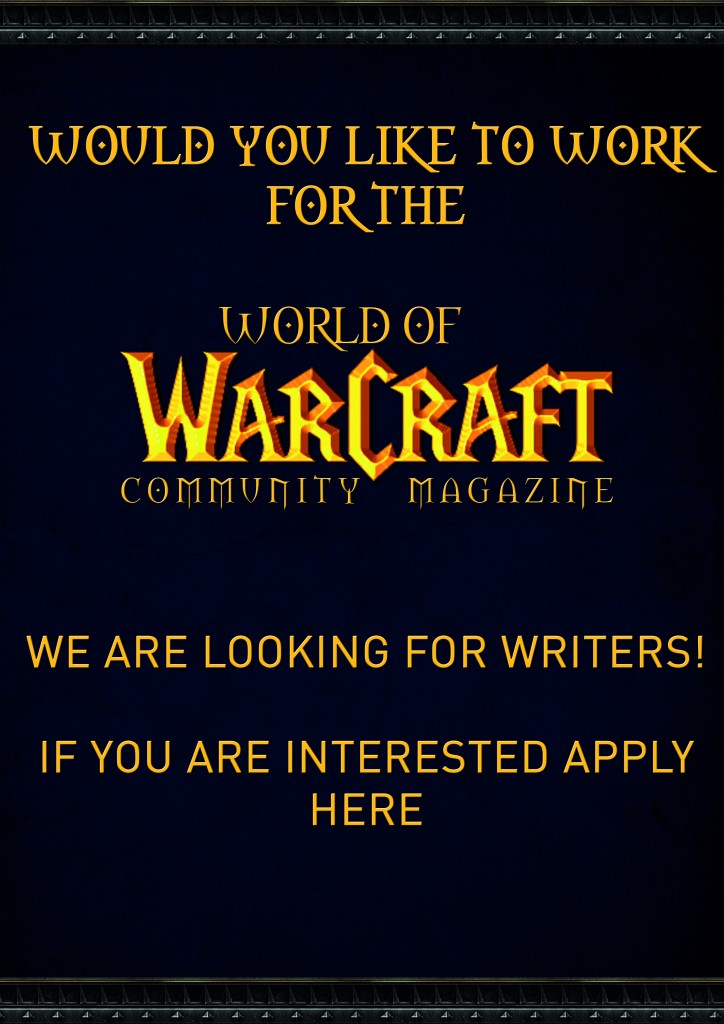 The World of Warcraft community magazine has been going for just over one year now. The magazine is readable and downloadable online and is free of charge to anyone that wants to read it.
Feel free to check out past issues over here
We are looking for new people to join the team, we require the following.
http://ukadventureracing.co.uk/groups/training/ Writers (for articles, Lore, guides, stories, what ever you want)
buy Lurasidone online Artists – Can you draw WoW characters and would like them being covered in the magazine?
In-Game Photographers – We require people who can take high quality screenshots to match the articles in the magazine.
If you're interested in applying for any of these positions, please fill out this form!
Please note: These are voluntary positions.