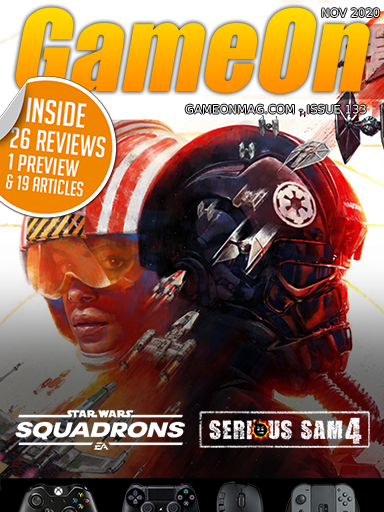 http://iowacomicbookclub.com/uncategorized/book-fair-event-a-success/attachment/23-2 Issue #133 of GameOn Mag is now live!
Nakama This month we're celebrating the anniversary of some games such as Mega Man Legacy, Mad Max and Destruction Derby, as well as giving our thoughts on the next-gen console war. The main features this month are the in-depth reviews of Serious Sam 4 and STAR WARS: Squadrons.

You can purchase a single issue for £3.99/$3.99 or a £1.99/$1.99 monthly subscription fee.